Tequila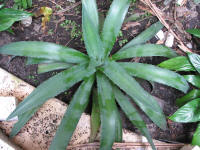 Favorite Tequilas
Not aged: #1: Partida Blanco, Corzo Silver, Tezon Blanco, Fina Estampa Blanco, Patron Silver, #2: El Tesoro Platinum, Chinaco Blanco, Herradura Silver
Slightly aged: #1: Don Eduardo Reposado or Partida Reposado, #2: Los Arango Reposado, #3: Gran Centenario Reposado or Herradura Reposado
Our favorite tequila for a smooth Perfect Margarita (see our recipe below) is Don Eduardo Reposado. It is extremely smooth and mixes well. Another excellent smooth Margarita can be made with Gran Centenario Reposado.
For a Perfect Margarita with a stronger tequila flavor, we prefer Partida Blanco, Partida Reposado, or Los Arango Reposado. The Partida tequilas are very impressive with an extremely long finish or tequila after-taste (which is very agreeable). The strong agave flavors of Partida Blanco and Partida Reposado have made them our current favorites. Corzo Silver is also impressive. The 5/22/06 issue of Forbes had an excellent article titled Mexican Invasion on some of the new super premium tequilas.
Where to Buy Tequila in Florida
If you are interested in acquiring high-end (super premium) tequilas in Central Florida, options had been somewhat limited but have improved significantly with the opening of Total Wine & More. Total Wine & More has a surprisingly large selection of tequila including a number of excellent tequilas (many of which are not shown on their web site) such as Corzo, Don Eduardo, El Tesoro, Fina Estampa, Partida, Patron, and Tezon. According to their web site, ABC Fine Wine & Spirits carries Gran Centenario and Patron as well as Herradura (Reposado only) although an visit to two of their stores also found Corzo Silver ($44.99) and the full line of Partida (Blanco, $49.99; Reposado, $54.99; Anejo, $61.99), but no El Tesoro, Chinaco, Distinguido, El Diamante del Cielo, Fina Estampa, Frida Kahlo, or Tezon. Some of the independent liquor stores in Orlando do carry El Tesoro, Frida Kahlo, and Partida. Knightly Spirits has one of the better selections in Central Florida although prices are on the high side. In addition to the items shown in the table below, Knightly Spirits also carries Corzo Silver ($45.99), La Certeza Blanco ($44.99), La Certeza Reposado ($49.99) and La Certeza Anejo ($59.99). Knightly Spirits does not carry Partida or Frida Kahlo.
If you have a Florida address, you can order super premium tequilas from B-21 Wine Company (which is located near Tampa) or from Northlake Wine & Liquor Store (which is in Weston in south Florida). B-21 carries El Tesoro, Frida Kahlo, and sometimes has Partida. However, Northlake carries many more super premium products including El Tesoro, El Diamante del Cielo, Frida Kahlo, Partida, and Tezon as well as the usual Gran Centenario, Herradura and Patron products.
In theory, you can order from Northlake Wine & Liquor Store for delivery in the Orlando area although we found that they are totally incapable of of managing the shipping process. If you are ordering from the Orlando area, you will find that their web site will not process the order. However, you can call them and order ground delivery which should arrive in one or two days to Orlando if properly shipped by DHL, UPS or FedEx (ground shipping for 4 bottles would be about $15). Our attempted shipping experience with Northlake was not successful. First, they told us they were shipping by DHL and then they shipped by USPS and the order was returned to them by USPS after a week with a broken bottle. Then they said they would ship again, this time with UPS. Instead they then shipped by DHL using a drop box! Despite two calls to verify the address to Northlake, they still managed to use the wrong zip code and the order went elsewhere in Florida before arriving in Orlando two days late. When the order arrived, there was major leakage and was returned. Northlake did not properly package the order: it was not not marked fragile; there was no indication of which side was up; the bottles were apparently shipped lying on their side (which can result in leakage by itself); and there did not seem to be sufficient insulation. We cannot recommend trying to have anything shipped by Northlake as they are clearly clueless about how to do so properly.
As of 4/30/06, we haven't found anyone in Florida who carries Distinguido (apparently available in 14 states including Florida although we haven't seen it yet), Jaime Rosales (not available anywhere in the USA yet, apparently), and Siembra Azul (available in Pennsylvania). (Note: For checking Tequila availability, you can use Wine-Searcher at http://www.wine-searcher.com.) Los Arango tequila does not seem to be available anymore in Florida (although we have since found it at Pat's Liquor Leaf & Wine) and is hard-to-find elsewhere as well. As of December 2007, only B-21 carried the new Jose Cuervo Platino although ABC also had it in stock in early 2008.
*****************************
Florida Tequila Prices for some favorite tequilas
| | | | | | |
| --- | --- | --- | --- | --- | --- |
| Product | ABC Fine Wine & Spirits | B-21 Wine Company | Knightly Spirits | Total Wine & More | Crown Wine & Spirits |
| Cabo Wabo Reposado | $42.99 | $44.99 | $46.99 | $31.99 | $44.99 |
| Chinaco Blanco | Not available | Not available | $42.99 | Not available | $29.99 |
| Don Eduardo Reposado | Not available | $34.99 | $44.99 | $39.99 | Not available |
| El Tesoro Platinum | Not available | $29.99 | $35.99 | $28.99 | $29.99 |
| Gran Centenario Reposado | $48.99 | $44.99 | $56.99 | $42.99 | Not available |
| Herradura Reposado | $37.99 | $36.99 | $47.99 | $34.99 | Not available |
| Herradura Silver | Not available | $36.99 | $42.99 | $31.99 | Not available |
| Patron Silver | $44.99* | $34.99 | $45.49 | $32.99 | $39.99 |

Lowest price shown in bold.
Prices taken from company web sites in July 2006 except for Knightly Spirits with prices noted from a personal visit.
Total Wine & More prices are from their Orlando catalog for March 2007 through June 24, 2007.
Crown Wine & Spirits is a South Florida chain with competitive prices.
Products shown as not available sometimes available by special order.
*In-store price often shows a sale price, generally at $3 or so less.

Special orders. B-21 will take special orders, but requires a case order (a case being six bottles). ABC takes special orders (which take 2 to 3 weeks to fill) for single bottles, but prices bottles at $10 to $20 higher than you would find elsewhere in Florida. Albertson's also encourages special orders, but we have no experience with them as of yet.
New tequila brands are constantly being released. Newer premium products include Corzo, El Diamante del Cielo, Fina Estampa, Frida Kahlo, Jaime Rosales, Partida, and Tezon. Partida has had particularly good early reviews and may be found in various independent liquor stores throughout Orlando as well as at some ABC stores. The Fina Estampa tequilas can sometimes be found at Total Wine & More; we haven't seen them anywhere else.
*****************************
*****************************
Orlando Spirits Perfect Margarita recipe:
1½ ounces 100% de Agave tequila (either a Reposado or a Blanco/Silver/Platinum)
1 ounce Cointreau
Juice of one Mexican key lime or ½ ounce key lime juice
½ ounce agave nectar (such as Madhava Agave Nectar Light)
10 small distilled water ice cubes
Optional: two dashes of Regans' Orange Bitters No. 6

Add ingredients to stainless steel shaker and shake for about 5 seconds. Pour contents (including the ice) into glass (salted rim optional).
Key limes or Persian limes (which are somewhat larger than key limes) really do taste better than full size limes in this recipe.
Useful Tools and Equipment:
Mini Ice-Cube Trays Ice cube trays for small cubes are harder-to-find than you might think.
Lime Press Makes squeezing the juice out of limes effortless. You cut the lime in half and place the cut side down over the holes.
Kershaw citrus knife A special citrus knife may seem like overkill, but it does work wonderfully. Cook's Illustrated gave it a good review.
Cocktail shaker We prefer the cobbler cocktail shaker (in stainless steel). Although we have bought these online, it makes sense to buy a cocktail shaker in person since you want one where the three pieces stick together firmly. Loose fitting pieces may give you a shaker that leaks.
Glassware We prefer a 10-ounce red wine (round bowl) glass or the inexpensive, but functional, 12-ounce Libbey Cactus Margarita glass. We find the common shallow margarita glasses to be too unstable.
Ingredient Sources:
Mexican key limes and low-priced distilled water can be found in Orlando at Walmart Neighborhood Markets.
Madhava Agave Nectar Light can sometimes be found at Chamberlain's in Orlando or online through eBay or online at Gourmet@Home.

*****************************
Favorite Tequila Sites:
TEQUILA.net An excellent site for the latest information
Tequila: In search of the blue agave A very detailed site on tequila and its history
PocoTequila.com An interesting site with some good drink recipes and many links
Tequila Aficionado.com A good site for some information
*****************************
Copyright © 2005, 2012, OrlandoSpirits.com. All Rights Reserved.
This page last modified on 02/21/12